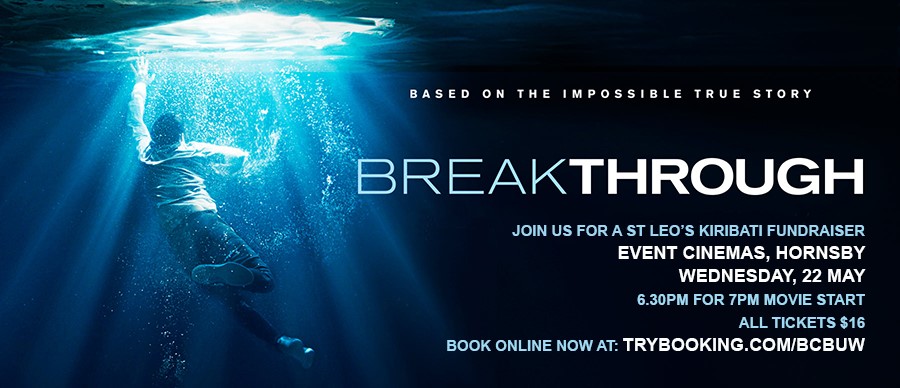 Join us for a special screening of the new release movie 'Breakthrough' on Wednesday, 22 May to help buy much needed supplies for the the impoverished island nation of Kiribati.
The St Leo's Kiribati Immersion team are hosting the screening at Event Cinemas, Hornsby, starting at 7pm. They have been raising funds throughout the year to purchase materials needed on Kiribati, including by our friends at the Sacred Heart College. Kiribati is facing extremely serious ecological concerns with rising sea levels due to global warming.
Breakthrough is an inspiring movie based on a true story about a 14-year-old boy, unconscious after falling into a frozen lake. It stars Chrissy Metz (This is Us) and is 'an enthralling reminder that faith and love can create a mountain of hope … and sometimes even a miracle.'
All tickets are $16 and should be purchased online at: trybooking.com/BCBUW
We would love to see as many people as possible attend, so please invite your family and friends. All welcome.
We hope to see you there!