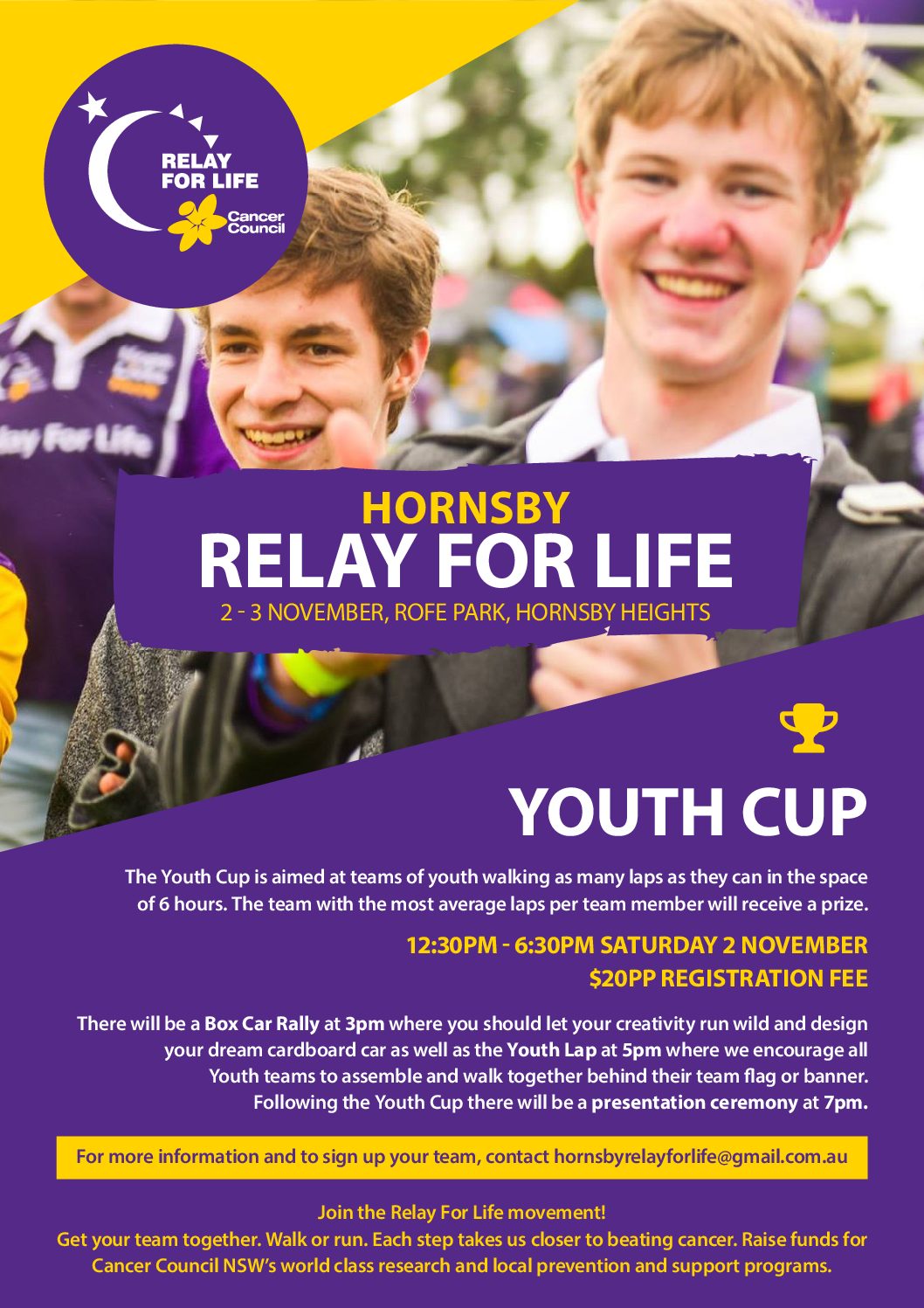 Hornsby Relay For Life is a 24 hour family festival for people of all ages and abilities with a full program of live entertainment, moving ceremonies, kids activities, food and much more.
Teams register and take turns to walk, run or jog, relay style, with the aim to keep at least one team member on the track for the entire 24 hours. Teams fundraise to provide vital support for Cancer Council NSW research, programs, prevention and support services. This year we have a theme for our Relay which is 'On the Screens' and aim to have at least 500 participants.
This year Hornsby Relay are hosting a Youth Cup which will celebrate the achievements of the youth of our community. All youth who register for Relay will be automatically entered into this youth cup and be provided with the opportunity to win prizes for their school/club, whilst they raise funds and awareness of the fight against Cancer in our community.
St Leo's have entered a team for the third year running, under the watchful eye of Team Captain and Volunteer Organising Committee member, Joanna Gower.
If you would like to join or donate to our team, please CLICK HERE. 
We are also staging our inaugural Hornsby Hope Ball on 14 September please click here for more information and to purchase tickets.
Should you have any questions, please don't hesitate to contact Mrs Gower in the College office.
Thank you for your support of this important cause.