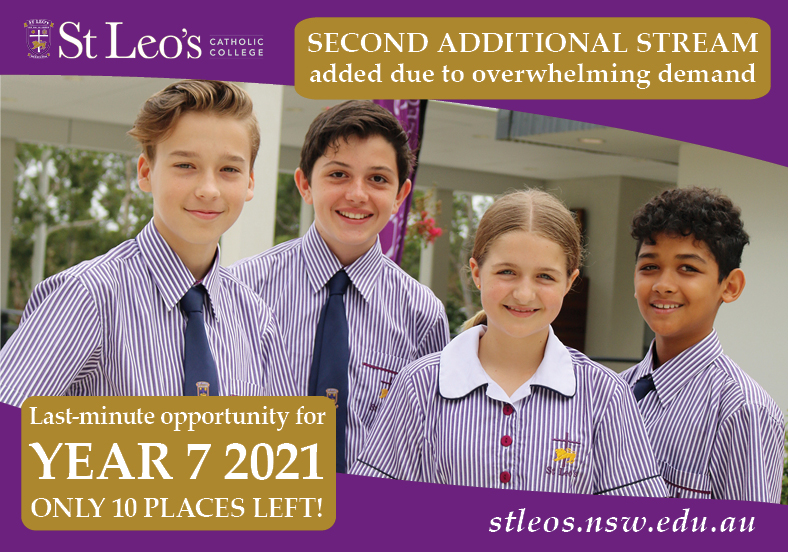 St Leo's is excited to announce that, due to unprecedented demand, we have opened a SECOND additional stream for Year 7 2021.
Most were filled immediately, but we have last-minute places available for an additional 10 students – open only while they last! So hurry and contact us now to find out more!
Why choose St Leo's?
St Leo's has a strong and growing reputation for:
our caring community
our consistently strong academic results
a focus on wellbeing and knowing each individual child
our recently completed $25 million campus upgrade
a top quality, well-rounded Catholic education.
Find out more…
Browse through the 'Our College' and 'Discover St Leo's' tabs above to learn more about us, or visit our Enrolment and Fees page for how to apply.
We look forward to welcoming you to the St Leo's community!