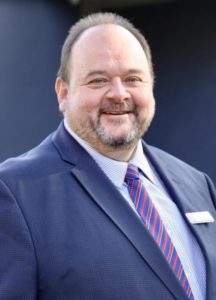 I am proud to welcome you to St Leo's Catholic College.
At St Leo's, we are committed to forming confident, competent Catholic-valued young men and women of conscience, aiming to help students find their passion and develop their talents into greatness. All our learning and other programs are conducted within the framework of the College values of Scripture, Prayer, Community and Service.
We equip our students with the skills and attitudes to be future-leaders in their fields, honouring God in what they do and how they do it. To achieve this, we aim to provide broad educational experiences that promote the spiritual, academic, social, cultural and physical growth of our students.
I invite you to come and see the opportunities available at St Leo's and experience the warmth and caring of our community for yourself.
Yours sincerely,
Mr Anthony Gleeson
Principal