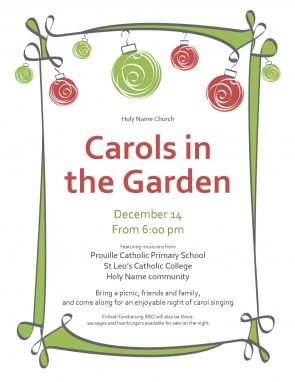 Join us for a community event to be held at Holy Name Parish, Wahroonga on Saturday, 14 December after 5pm Mass.
Featuring musicians from St Leo's, Prouille primary and Holy Name parish, everyone is welcome to bring a rug and picnic, or enjoy a sausage sandwich or hamburger for sale at the event, raising funds for Kiribati.
We hope to see you there!