The full College uniform is compulsory for all students. Students wear the College Summer Uniform in Terms 1 and 4, and College Winter Uniform in Terms 2 and 3, as well as the College Sports Uniform on the days they have sport.
New Uniforms for 2020
We are excited to announce that from January 2020, St Leo's is introducing new academic and sports uniforms.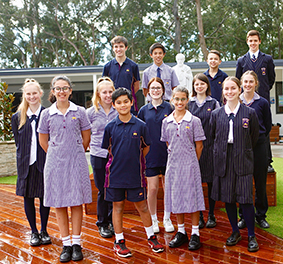 The contemporary new look befits our state-of-the-art learning environment. It meets the highest standards of comfort, flexibility and affordability and our students' reactions have been overwhelmingly positive.
The College has set a three year transition period for the new uniform.
View brochure
View uniform requirement information for students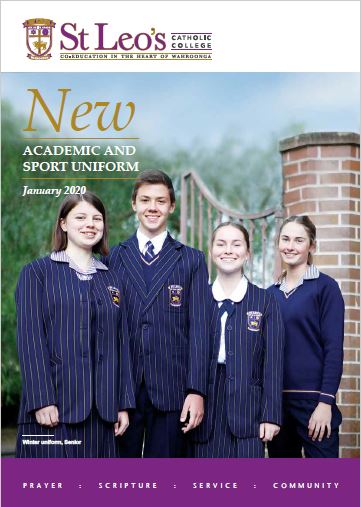 Uniform Supplier
The current St Leo's College uniform is available from suppliers Cowan and Lewis, who will also supply the new uniform when available (expected to be November 2019):
Cowan and Lewis
1315 Pacific Highway, Turramurra
Ph: 9449 9777
Fax: 9440 8931
Email: sales@cowanlewis.com.au
Cowan and Lewis website
Uniform orders can be collected from the Turramurra store, posted (at cost) or delivered to St Leo's College Reception (at no additional charge).